I am happy to be participating in this event to support the victims of Sandy Hook. Baking and cooking is my way to show I care.  I think of those sweet, sweet children and it makes me think of Sesame Street.  If the world were more like that then we would never have had to face this tragedy.  So, from my kitchen via my heart as an offering of support here are some Oscar the Grouch Cookies.
Oscar the Grouch Peppermint Cookies
What You Need:
1 cup Crisco
1 cup granulated sugar
½ cup brown sugar
2 large eggs, room temperature
¾ teaspoon peppermint flavoring
18 drops green food coloring (adjust if using gel)
2 cups all-purpose flour
1 teaspoon salt
1 teaspoon soda
1 bag M&Ms (red and white mint)
What You Do:
Preheat oven to 375 degrees
Cream together Crisco, sugar, brown sugar, flavoring, food coloring and eggs until light and fluffy.
Whisk together dry ingredients to lighten and add to creamed mixture.
Mix chips in by hand to avoid crushing the chips.
I used a small scoop to measure equal size cookies on insulated cookie sheets that take about 3 minutes more to brown.
Bake at 375° for 8-10 minutes. (on insulated cookie sheets it take about 12-13 minutes)
Cool on waxed paper and store in air-tight container.
http://www.tumbleweedcontessa.com/blog/oscar-the-grouch-peppermint-cookies/
http://www.tumbleweedcontessa.com
We can all start to change the world today. We can have more empathy and humanity for each other to help build a kinder, gentler world where these things can't happen.  I say this prayer for all of us.
Don't forget to come and meet my new friend at New Friend Friday.  Grandma Loy from Grandma Loy's kitchen.  I am a Grandmother too and us Grandma's have lots of tips and tricks to share with the younger generation.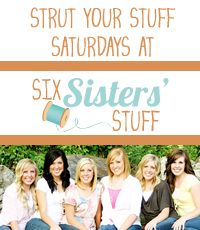 I am going to ramble about this at some of these fun parties.